DIM FORECAST FOR CARIBBEAN MARKETS IN 2016
Let's face it, the outlook for the Caribbean in 2016 is dim, with minimal growth for Caribbean businesses expected. Both businesses and customers will be managing their budgets and attempting to get maximum value out of every dollar spent. Not every business survives a recession and few can boast of success. Business, sales and marketing leaders must be smarter about their decision making if they aim to survive and succeed in 2016.
3 TIPS TO HELP YOU WIN AT SALES AND MARKETING IN 2016
1. METRICS MATTER
"It's a numbers game in 2016. Since the emergence of Big Data around 2012, most sales and marketing leaders have been stuck in the feel-good phase – investing in data generation tools and harvesting loads of data just to tick the Big Data checkbox. In 2016, CEOs, CMOs and CFOs will be interested in the numbers. Sales and Marketing leaders will be expected to use the data being generated through our sales and marketing efforts, to influence budget allocations and to validate return on investments for campaigns. Gone too are the days when vanity metrics ruled the roost, real success will be driven by the real metrics that matter." – Chike Farrell, Chairman, Board of Directors, Caribbean Ideas Limited
Many Caribbean brands are failing to effectively use the data they have on hand to boost their bottom line. The result of having a data-driven sales and marketing operation is significant. Globally and locally, brands that use their customer data wisely benefit from increased sales-qualified leads, ROI and generally are better equipped to identify key market trends and take action early to capitalize on opportunities.
Resource Tip [using Big Data to increase sales revenue]
2. LEAD GENERATION AND INSIDE SALES
The biggest challenge for B2B marketers continues to be around the generation of high-quality leads. If sales and marketing managers are to succeed in 2016, they need to shift their focus from outside sales to [1]insides sales strategies. To win at this game, they'll need to develop an integrated strategy where marketing attracts the leads but they both work to engage them before sales can step in to convert.  – Brevard Nelson, Chief Executive Officer
It makes little sense for a brand to generate thousands of leads when a small percentage are actually worth the marketing spend. There are a few Caribbean brands who already understand what it takes to generate a high quantity of leads and even less know what goes into securing high quality leads (HQLs). Think of the benefits of applying a system of lead scoring and channel optimization that would help you to secure a greater number of HQLs. By improving lead quality results you'll be making better use of your marketing budget, more efficient use of your sales time and the biggest plus being  the delivery of greater ROI.
Resource Tip [FREE Lead Generation Tips Eguide]
[1] Inside Sales –  virtual sales, professional sales done remotely, or "sales in the cloud."
3. SALES, MARKETING AND CUSTOMER SERVICE INTEGRATION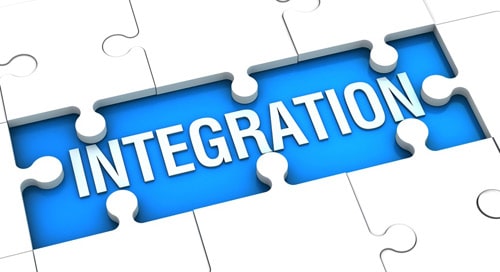 #2016DigitalTrends
Sales, Marketing and Customer Service will need to work together to build processes that are effective in identifying and actively engaging prospects at each stage of the buyer journey. Teams will struggle if they continue to think they can do it alone. – Nisha Lee-Archibald, Sales Manager
In small organizations sales, marketing and customer service are often a 1-man show. Larger organisations have the benefit of additional resources for dedicated teams focusing on developing and executing strategies for each function. Unfortunately, these teams often have a penchant for working in silos, this means they set targets independently, monopolise customer/market feedback and execute strategies that are specific to their own needs. The key to unlocking business success in 2016 lies in an integration of not only sales and marketing teams but an inclusion of the customer service departments as well.
Easy Targets – What brands have been failing to realise, is that it costs less to retain and upsell an existing customer than it is to acquire a new one. By including the customer service teams into the sales and marketing mix, brands will be capitalising on easy upsell opportunities and will be able to maximize the value of their existing customer base.
Resource Tip [Six strategies for Integration]
In 2016, it's even more imperative that Caribbean brands step up their business game. Not only are we dealing with declining economies, we're also faced with a rapidly evolving customer base, a constant influx of new technologies and an increasing number of powerhouse global franchises to compete against. At the end of it all, sales and marketing success will rely upon smarter decision-making processes as it relates to operational and strategic plans.